5-day Stress Relief & Relaxation Holistic Health Retreat
with Prema (SYHET Student in training)
Sunday, August 7 @ 2:00 pm

 - 

Friday, August 12 @ 12:00 pm

EDT
Cost: Accommodations only
Stress has been determined to be the #1 cause of all illness and disease. During this Stress Relief and Relaxation Weekend Retreat we will be working in alliance with the mind, body and breath, where one can learn to not only effectively reduce stress, but one can actually achieve a deep sense of peace and well-being.

The Stress Relief retreat is offered as part of our Sivananda Yoga Health Educator Training and is based on the time-tested practice of yogic principles that are proven to be highly effective and easy to learn regardless of a person's experience in Yoga. Come join us to learn practical Yoga techniques to reduce stress and build stress resilience.

You will receive a 90-minute one-on-one Yoga Health assessment by the instructor Prema (TTC 2012, ATTC 2016, SYHET-in-training since 2019) and a personalized plan of care based on the 5 Points of Yoga.

All workshops are free of charge and mentored by Swami Sitaramananda, director of Sivananda Institute of Health and Yoga. Costs are basic accommodations only.
Daily Schedule
6am          Satsang (meditation, chanting, Yoga talk)
8am          Yoga for Stress Relief Asana Class
10am        Brunch
12-1pm     Meeting with Teacher
2-330pm  Stress Relief Workshop
4-5pm      Stress Relief Meditation/Relaxation Class
6pm          Dinner
7:30          Satsang (meditation, chanting, Yoga talk)
Arrival & Departure Information
•   Friday – 2:00pm
•   Sunday – 12:00pm (room checkout)
Planning to arrive and depart here by bus?  See more information.
Covid Policy
Please review our Covid Health & Safety Policy before registering.
Registration Information
Registration is required at least 3 day before the start of the program. We will arrange an online video call with all guests once you register to review our covid policy.
Helpful Links
Guest Information
Accommodations & Rates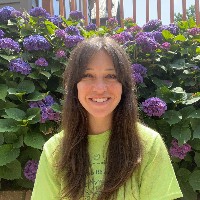 Prema (Renee Sharpless)
Prema is a certified Sivananda Yoga Teacher, graduating TTC in 2012 and the Advanced Yoga Teacher Training Course in 2016. Prema began the 800-hour Sivananda Yoga Health Educator Training (yoga therapy) program in 2019 and is dedicated to the health and well-being of her students. She enjoys sharing the Classical Yoga teachings to address stress and lifestyle issues, anxiety, and positive thinking.