Alignment & Pain Management
with Jaya ​​Jeff Sims, LMT
Friday, July 7 @ 2:00 pm

 - 

Sunday, July 9 @ 12:00 pm

EDT
Tuition: $95 + Accommodations
Workshops on Alignment & Pain Management
Program Schedule
5:30am      Wake Up Bell
6:00am      Satsang* or Silent Walk
8:00am      Hatha Yoga Class
10:00am    Brunch
10:45am    Karma Yoga
12:00pm    Workshop
4:00pm      Hatha Yoga Class
6:00pm      Dinner
8:00pm      Satsang*
10:30pm    Lights Out
* Satsang – 30-minute silent meditation, kirtan / chanting, spiritual lecture.
Daily activity schedule, and/or possible changes, will be announced at morning Satsang.
Arrival & Departure Information
•   Monday – 2:00pm onwards
•   Sunday – 12:00pm (room checkout)
Planning to arrive and depart here by bus?  See more information.
Helpful Links
Guest Information
Accommodations & Rates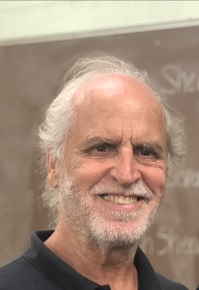 Jaya ​​Jeff Sims
Jaya ​​Jeff Sims, LMT is a licensed massage therapist since 2002 and a certified massage school teacher since 2005 and certified Yoga teacher through the International Sivananda Vendanta Yoga Centres.  His mission is to support clients through life, reducing the risk of injury & need for surgery, speeding the recovery from injury & surgery and integrating neuromyofascial rehabilitation for deeper dysfunctional patterns. He is here to serve clients, to achieve their potential, & to maintain & restore their quality of life. Unnecessary pain & suffering are just that. I want to help..
Teachers are subject to change.
The Ranch's Daily Schedule
5:30am
Wake Up
6:00am
Satsang or Silent Walk
8:00am
Hatha Yoga Class
10:00am
Brunch
11:00am
Karma Yoga
12:00pm
Afternoon Program
& Free Time
4:00pm
Hatha Yoga Class
6:00pm
Dinner
8:00pm
Satsang
10:30pm
Lights Out
Satsang consists of a 30-minute silent meditation, followed by 30 minutes of spiritual chanting (kirtan), and finishes with 30 minutes of spiritual lecture.
Daily attendance at both Satsangs and Hatha Yoga Classes is encouraged for your health and well-being and to maintain the proper rhythm and atmosphere of the ashram community.