Ayurvedic Detoxification Rejuvenation Retreat
with Mahalakshmi
Friday, July 14 @ 2:00 pm

 - 

Thursday, July 20 @ 12:00 pm

EDT
Tuition: $600 + Accommodations
Detoxifying is an important part of the Ayurvedic routine. Disease prevention and wellness are the natural results of regular seasonal cleanses. Join us for a special cleansing mono-diet using khicharee and fresh greens, which is nutritious and at the same time gives a break to the digestive system.
Renew the body and mind with Yoga, sauna detoxification, inspiring Ayurvedic workshops, and the ancient practice of fasting on kitchari. Kitchari, a mix of rice and mung beans, is easy to digest, purifies the digestive system, and cleanses the body of toxins, offering the perfect spring start. Ayurvedic treatments and consultations will also be available for booking throughout the week.
The Ashram is the ideal place to detox, in a natural and secluded spiritual environment with like-minded people, where students experience the benefits of the supporting therapies offered in the retreat. The program's schedule includes daily gentle yoga practice, pranayama, relaxation, walks in nature, meditation, chanting, and most of all, rest and quiet.
Registration Information
Tuition price includes a daily 1-hour talk on Ayurveda and healthy lifestyle; one Ayurvedic consultation with a certified Ayurveda Practitioner; and one Ayurvedic Bliss therapy of 2 hours, which includes Abhyanga (warm oil massage), Sirodhara (steady stream of warm medicated oil to the third eye), and Swedhana (herbal steam treatment). (The consultation and body therapy is valued up to $400).
Program Schedule
5:30am      Wake Up Bell
6:00am      Satsang* or Silent Walk
8:00am      Hatha Yoga Class
10:00am    Brunch
10:45am    Karma Yoga
12:00pm    Introduction to Ayurveda Workshop
4:00pm      Hatha Yoga Class
6:00pm      Organic Kitchari Dinner
7:30pm      Satsang*
10:00pm    Lights Out
* Satsang – 30-minute silent meditation, kirtan / chanting, spiritual lecture.
Daily activity schedule, and/or possible changes, will be announced at morning Satsang.
Arrival & Departure Information
•   Monday – 2:00pm onwards
•   Sunday – 2:00pm
Planning to arrive and depart here by bus? See more information.
Helpful Links
Guest Information
Accommodations & Rates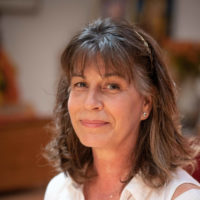 Maha Lakshmi (C-IAYT) is a teacher of Classical Yoga for many years and graduated the Sivananda Yoga Health Educator Training program in 2020. A student of Ayurveda, a practitioner of the Four Paths of Yoga, and a dedicated student of Swami Sitaramananda and the teachings of Sivananda Yoga, Maha Lakshmi brings a brightness and sincerity to the Yoga teachings. Mahalakshmi is dedicated to helping students create a firm and practical foundation on which to build their Yoga practice. She specializes in Yoga for Diabetes, Chronic Pain, Nutrition and Diet.
Teachers are subject to change.
The Ranch's Daily Schedule
5:30am
Wake Up
6:00am
Satsang or Silent Walk
8:00am
Hatha Yoga Class
10:00am
Brunch
11:00am
Karma Yoga
12:00pm
Afternoon Program
& Free Time
4:00pm
Hatha Yoga Class
6:00pm
Dinner
8:00pm
Satsang
10:30pm
Lights Out
Satsang consists of a 30-minute silent meditation, followed by 30 minutes of spiritual chanting (kirtan), and finishes with 30 minutes of spiritual lecture.
Daily attendance at both Satsangs and Hatha Yoga Classes is encouraged for your health and well-being and to maintain the proper rhythm and atmosphere of the ashram community.